Becoming a CPA in Connecticut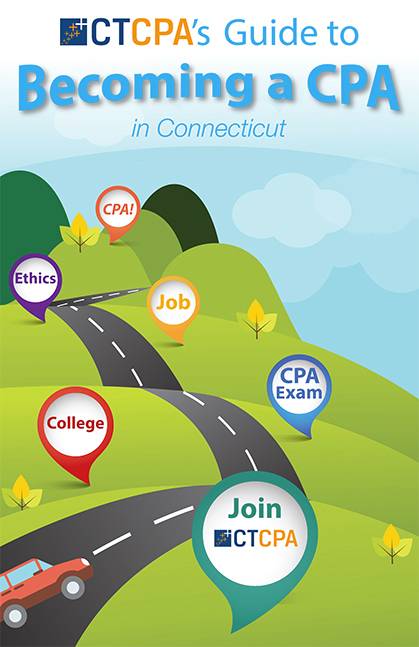 So you want to become a CPA in Connecticut. Congratulations - you've made a great choice!
We've gotten so many questions over the years that we decided to put all the answers down in one place. Enter your five-step handbook to anything and everything you need to know to Become a CPA in Connecticut.
On your way to CPA? Here are all the forms and links you'll need.
---
---
What forms do I need?
You can stop digging - we've got all of the paperwork in one place for you.
I have questions. Who do I call?
There are a lot of organizations and companies you'll encounter along the way, between scheduling your exams and applying for your license. Here's a cheat sheet of the key players. (Hopefully that will save you some phone calls!)
How can the CTCPA help me?
Our Become a CPA in Connecticut guide will be your new best friend in the coming years. Whether or not you're a CTCPA member, we do sell the ethics exam at a discounted rate... but for our members, we can also save you hundreds of dollars on the most popular CPA Exam review courses, post your resume online to land you your first CPA job, offer you the education you'll need going forward to keep your license current, introduce you to 6,000 CPAs across the state, and much more. Join today!
Questions? Contact Membership and Business Development Director Cindy Panioto at 860-258-0213 or cindyp@ctcpas.org.