Connecticut Professionals' Leadership Academy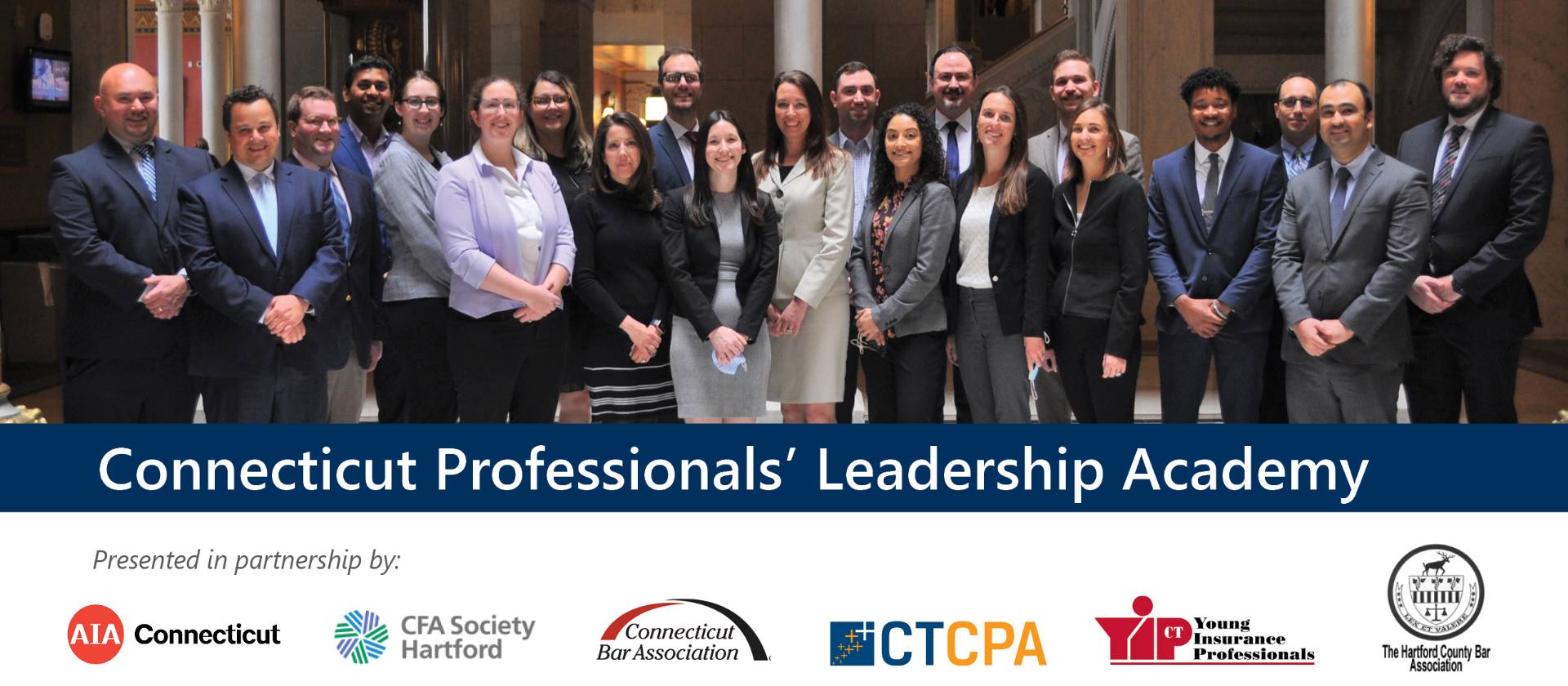 What is the Connecticut Professionals' Leadership Academy?
The Connecticut Professionals' Leadership Academy is a unique program that brings together professionals from across a wide variety of industries and backgrounds from the following organizations:
American Institute of Architects, Connecticut,
CFA Society Hartford,
Connecticut Bar Association,
Connecticut Society of Certified Public Accountants,
Connecticut Young Insurance Professionals, and
Hartford County Bar Association.
Participants work to strengthen leadership skills, build relationships, cultivate talent, and create a collaborative community among several professions for the next generation of business leaders.
This six-month program will encourage emerging leaders to develop and improve their professions, their professional association groups, their companies, and their personal career growth.
Who should apply?

The Leadership Academy is designed for early to mid-career professionals who are members of the partnering organizations seeking leadership training to propel them to the next level of their career. Individuals are selected for the program based on community and business involvement, leadership aspiration, and commitment to professional growth.
Tuition

$500 per participant
Application

Applications will be accepted until October 31, 2023.
The format, location, and details of these events are subject to change, depending on applicable CDC, state, and local public health guidance and restrictions. Questions? Contact Cindy Panioto at cindyp@ctcpas.org or 860-258-0213.