Diversity, Equity, Inclusion, and Access

Tell us how your company celebrated diversity recently - and inspire others.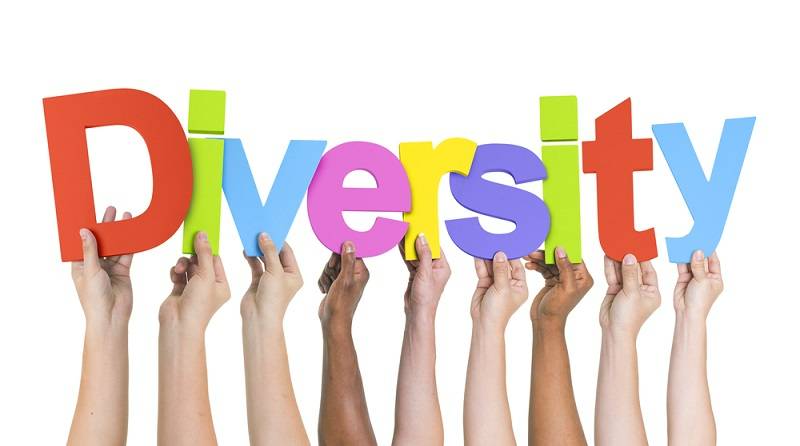 Whether you're celebrating Pride Month or a certain heritage or diversity as a whole, we want to hear about it! Share your company's diversity, equity, inclusion, and access initiatives and we'll spotlight you on our social media channels and in Connecticut CPA magazine.
Your action could inspire more companies to follow suit, helping to build a stronger, more diverse accounting profession.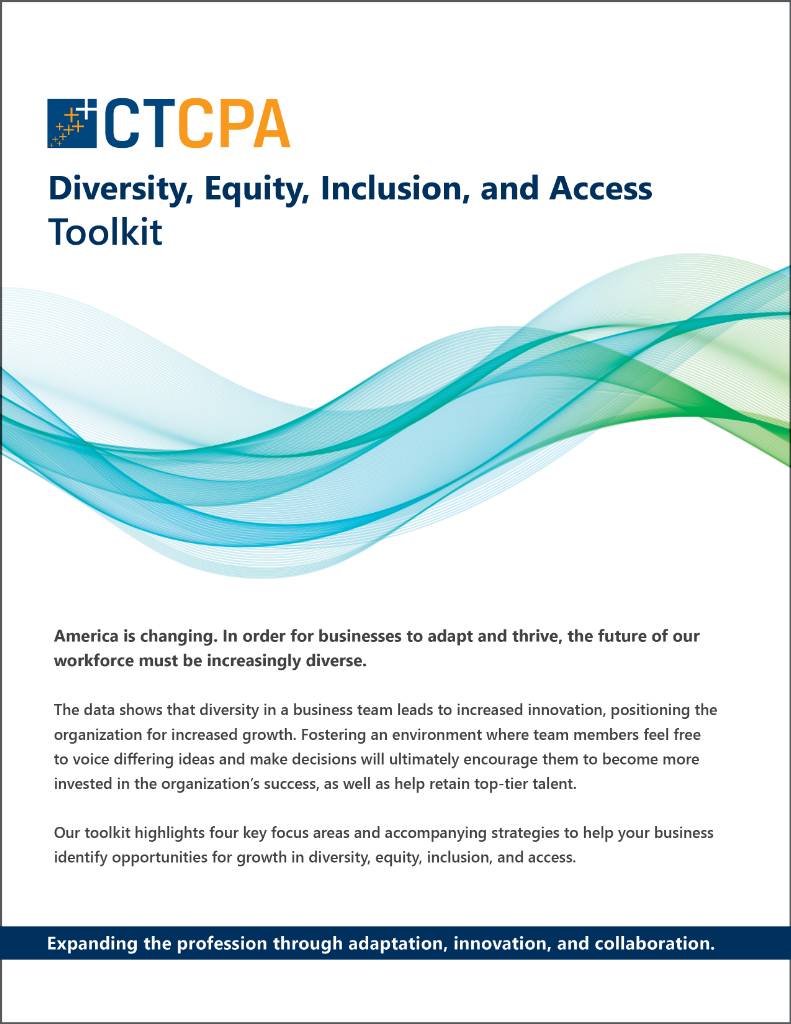 Diversity, Equity, Inclusion, and Access Toolkit is Here!
America is changing. In order for businesses to adapt and thrive, the future of our workforce must be increasingly diverse. Our toolkit highlights four key focus areas and accompanying strategies to help organizations identify opportunities for growth through adaptation, innovation, and collaboration.
Raise Awareness
Attract Diverse Talent
Drive Career Promotion
Increase Accountability for Progress
The CTCPA Diversity, Equity, Inclusion, and Access (DEI&A) initiative works to encourage and promote diversity and inclusion within the profession and at our organizations, and is intended to provide events and programming to help engage members in meaningful discussions about diversity.
The DEI&A Group, open to all members, engages in conversations encompass a wide array of topics, including six pillars of diversity identified by co-chairs Shanita Booker and Cynthia Calderon: Personal experiences, learning styles, education, careers, professional experiences, and talents.
Be a part of moving the profession forward!
CTCPA members can log in to the CTCPA Connect online community to join or get in touch with the Diversity, Equity, Inclusion, and Access Group.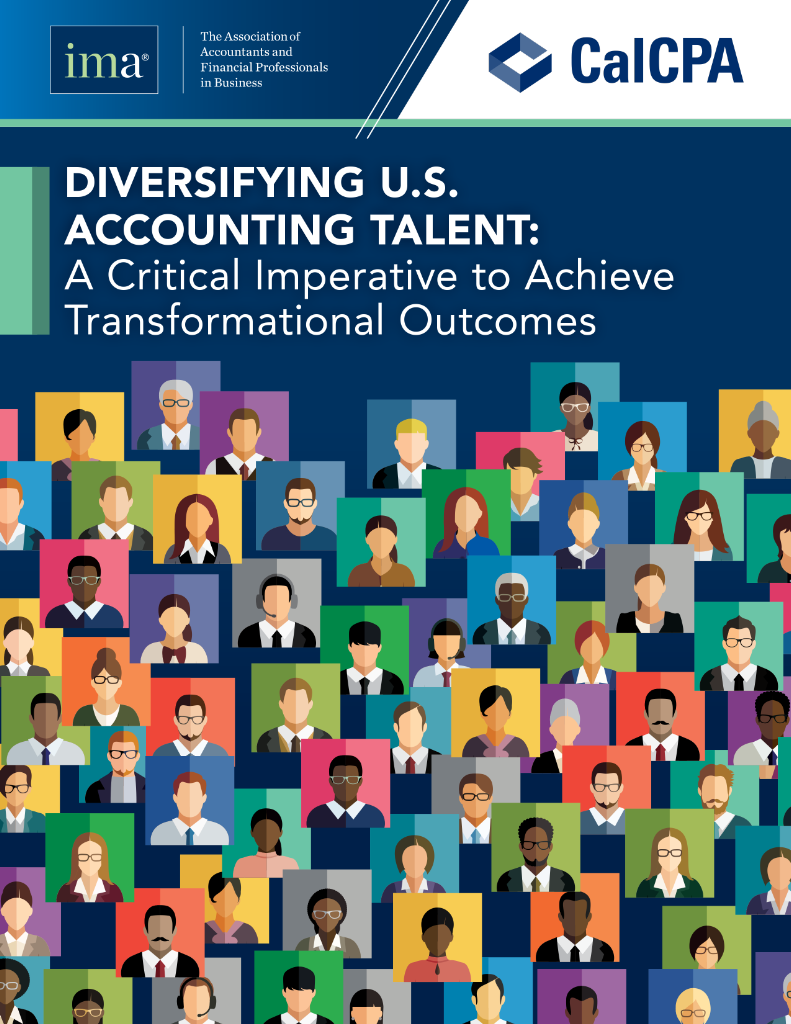 Diversifying U.S. Accounting Talent: A Critical Imperative to Achieve Transformational Outcomes
As part of our ongoing commitment to fostering diversity, equity, and inclusion within the accounting profession and our companies and firms, the CTCPA was pleased to take part in a research project with the Institute of Management Accountants and California Society of CPAs to study diversity, equity, and inclusion (DE&I) in the U.S. accounting profession.