Bill Alvarez, Executive Member of the Latino Corporate Directors Association, Celebrates Hispanic Heritage Month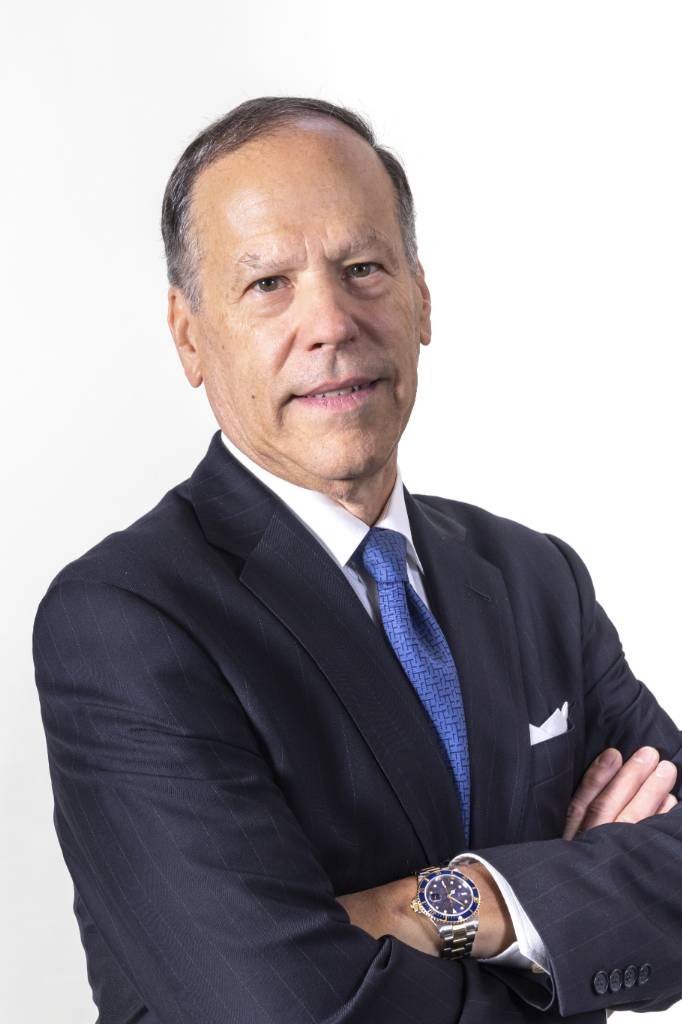 Over the summer, William Alvarez, Jr. was appointed as an Executive Member of the Latino Corporate Directors Association ("LCDA"). LCDA is a community of US Latinos at the highest levels of corporate leadership.
Bill was kind enough to share his story and why he feels it's time to see more Latinx in the boardroom to celebrate Hispanic Heritage Month (September 15 to October 15).
Tell me about your family's background.
My paternal grandfather was born in Costa Rica; at the age of 19, he made his way to the Panama Canal, boarded a banana boat (S.S. Cote Blanche) as a stowaway, and landed in Boston on September 2, 1920. I found the manifest online! He found his way to Queens, NY and worked as a carpenter in a toy factory; later, that toy factory moved to Westport CT.
How has your Hispanic heritage shaped you?
Growing up in a bucolic community with a Hispanic last name certainly made me stick out as more "ethnic" than the Smiths & Jones, as well as in my classroom and neighborhood, so I always had to work harder and try to excel at whatever challenges I faced. This made me more competitive in life and throughout my career, not settling and always striving for the best.
Tell me a little bit about your accounting career.
In high school, I took a strong vocational profile exam which reflected I would excel best as a CPA or senior accounting professional, so that was my college major. Upon graduation I worked for Haskins & Sells, which later morphed into Deloitte (yes, I was a senior manager when all the merger excitement ensued). After the Deloitte merger, I was provided an opportunity to become a CFO and take a company public. In fact, post Deloitte, I was CFO for eight organizations, took about half of them public, and ended up merging three companies. Experience was certainly not plain vanilla as I was constantly challenged, never taking the easy route.
How – and why - did you get involved in the Latino Corporate Directors Association?
The LCDA invited me to join their exclusive organization. Their mission is to develop, support, and increase the number of Hispanics/Latinos on corporate boards, focusing on three areas: grow demand, grow supply, and raise awareness. The LCDA provides governance programs for aspiring directors, such as myself, to be able to effectively serve as a valuable contributing board member. The LCDA serves as an advocate and resource to corporate boards, and other interested parties seeking to gain access to exceptional Hispanic/Latino talent. I thought the LCDA would be a great fit for me, as well as, ultimately, being able "pay it forward."
Why is LCDA important to you and to the business community?
As I previously mentioned, the LCDA serves as an advocate and resource to corporate boards and other interested parties. About 20% of the U.S. population has Hispanic/Latino heritage, and that translates into a significant voice demanding product and services. With the presence of a diverse board that includes Hispanic/Latino members, those companies embracing such diversity would have a tremendous edge in their competitive environment.
Why is it important that companies have and embrace diversity?
As discussed, the presence of a diverse board for those companies embracing diversity would have a tremendous edge in their competitive environment. Latinos are the largest minority in the nation, but the most underrepresented on public company boards of directors. Latinos are leading the transformation of U.S. demographics and are driving consumption on growth for all mass consumer categories. Without Latino voices in the boardroom, companies are leaving money and opportunity on the table.
Do you have any advice for companies on how they can improve their DEIA efforts?
A company should ultimately look at their customer base and determine if they are properly serving that base. Certainly if a company is serving Hispanic/Latino customers, and they are not well-represented in their boardroom or in their executive ranks, they are not only missing out on opportunities, but also underrepresenting their shareholders. In our current environment, a company should be addressing diversity and inclusion and develop firm corporate policies in order to maximize all benefits and opportunities.
Let's end on a fun note! Tell me about a favorite tradition, food, etc. your family has.
I have a passion for wine, study, taste and writing; I even have a blog, "Sipping Fine Wine". I have been learning and studying about wine for the past 40 years. I have even obtained two levels of excellence: one from Wine and Spirits Education Trust (WSET), from which I obtained a "Level 3" certification; and the second from the Society of Wine Educators (SWE), where I obtained the designation "CSW" (Certified Specialist of Wine). So, ever since my children and nieces were of legal drinking age, I would put on a wine tasting event, mostly around a major holiday (Thanksgiving, Christmas) when we would all get together. The wine tasting would be blind most of the time, where I would challenge everyone to not only pick what they like, but to describe what they taste and see if they can tell which bottles were the pricier ones. My brother-in-law, who is also a Latino, was a chef in a prior life and prepares some great tapas to accompany the wine tasting. I've created a new, modern family tradition - always lots of fun!