#GIVINGTUESDAY
Tuesday, November 30, 2021 • CTCPA Office, Rocky Hill and Online
Join us as we come together to support our community.
Bring your donations, network, and take a festive photo at our Day of Giving social and collection drive at the CTCPA office in Rocky Hill on Tuesday, November 30 (#GivingTuesday!) from 8 to 10:30 a.m.
Come enjoy your complimentary morning coffee or hot cocoa, seasonal treats, and catch up with fellow members, CTCPA staff, and Executive Director Bonnie Stewart at the CTCPA office (716 Brook Street, Rocky Hill, CT 06067). No need to pre-register; the more, the merrier!
I'll be there on Nov. 30! What can I bring?

Top Needed Donations
Canned or dry beans
Dry milk
Brown rice
Whole wheat pasta
Peanut butter
Coffee
Tuna
Canned tomatoes
Cash/check donations. For every $10 donated, Connecticut Foodshare can provide enough food for 25 meals!

Accepted Donations
Fleece blankets, sleep sacks, stuffed animals
Card games (Uno, Monopoly Deal, Sushi Go,
Phase 10, etc.)
Playdoh (multi-packs and kits)
Superhero action figures/Barbies
Infant toys
Animal/character figurines (dinosaurs, farm
animals, etc.)
LEGOS (small kits)
Coloring books (including teen coloring books)
and sticker by number
Matchbox cars
All items must be brand new and recently purchased,
unwrapped, latex-free, and compliant with safety and
infection control guidelines.
---
I can't make it in person. Can I donate online?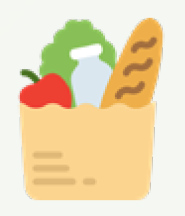 Donate to Connecticut Foodshare using
this CTCPA Day of Giving campaign link.
Monetary donations help buy meals as well as connect donated food to our hungry neighbors through Connecticut Foodshare's network of 300 partner programs.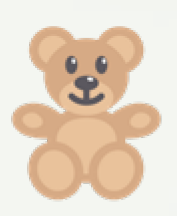 Purchase from the Connecticut Children's
list of accepted items above and have them
shipped to the CTCPA office at 716 Brook
Street, Suite 100, Rocky Hill, CT 06067.
Please ensure your donations are scheduled for delivery no later than Sunday, Nov. 28 so they can be displayed at the Day of Giving event.
---
My company would like to get involved. How can we help?
Absolutely! Download a flyer to post at your office or send to your team. We'd love to see you at the office on November 30!
Thank you to our sponsors: