Premier Membership Contribution
In response to member requests, we have provided an option to add $100 or more to your membership dues amount to support the CTCPA as we move forward together. In return, Premier Members will be recognized in CTCPA communications throughout the coming year.
---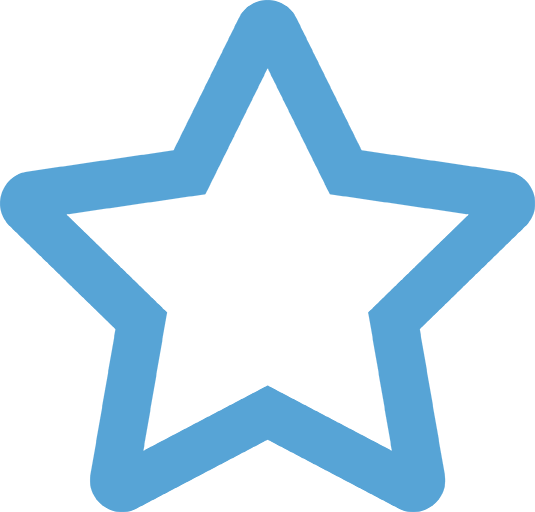 Thank you to these 2021-2022 Premier Members for their commitment to help CTCPA stay strong today and into the future.
Joseph A. Ableski
Joseph A. Ableski, CPA
Daniel P. Alexander
Daniel P. Alexander, CPA
Joel Altobello
Square10 Solutions LLC
Anthony W. Annunziata
Annunziata, Madonna & Co LLC
Henry Barron
Barron Gannon & Co., P.C.
Anthony F. Beatman
Amore and Beatman CPAs, LLC
Brendan M. Begley
Begley & Associates, LLC
Marie L. Benedetto
Innovative Business Solutions
Maureen Bernacki
Hartford Steam Boiler
Kyle S. Biddick
Adams Samartino & Company, P.C.
Harry J. Black Jr.
Gerald J. Boisvert Jr.
Hartford Healthcare
Robert D. Boudreau
Novak Francella LLC
James E. Bowman
Bowman, Black & Defilio, LLC
Ronald A. Bucchi
Ronald Bucchi, CPA
Tammy L. Burrell
Tomasella, Schlitter & Burrel P.C.
Heather L. Capalbo
Heather L. Capalbo, CPA
Girish Chokshi
Chokshi, Mund, Raczkowski, PC
Alan J. Clavette
Clavette & Company, LLC
Joseph P. Cleaveland
Joseph Cleaveland, CPA
Dennis W. Cole
Beers, Hamerman, Cohen & Burger, P.C.
William J. Costello
AICPA
Robert F. Cummings
Robert A. DeFilio
Amarilys del Pino
A DEL PINO, CPA
Frank J. DeMilo
Frank J. DeMilo, CPA
Katherine A. Donovan
Whittlesey
Sean M. Donovan
Sean M. Donovan, CPA
Ellen M. Essman
Ellen M. Essman, CPA
Charles J. Frago
Wolf and Company P.C.
Peter R. Fusco Sr.
O.F. Mossberg & Sons, Inc.
Michael S. Gostomski
MS Gostomski, CPA
Joseph A. Greco
Better Books, Ltd.
Sandra G. Harrison
Sandra G. Harrison, CPA, LLC
Hope M. Igdalsky
Igdalsky & Co., CPAs
Bradley D. Kronstat
Kron Consulting
Timothy J. Lamb
Timothy J. Lamb, CPA
Stephen J. LaRosa
Alexion Pharmaceuticals, Inc.
Richard A. Lawrence
Lawrence Associates LLC
Edward Lemkin
Edward Lemkin, CPA
Justin M. Liskiewicz
Justin M Liskiewicz CPA LLC
Michael G. Maksymiw Jr.
Aprio Firm Foundation
Janet S. Maley
Stephen A. Marcarelli
The FCMcpa Group
Susan A. Martinelli
RSM US LLP
Kariann McDougall
Marcum LLP
Patrick J. McMahon
Fulco, DiTommaso, McMahon
Andre J. Messier Jr.
Andre J. Messier, Jr., CPA, LLC
Thomas S. Monterosso
Thomas S. Monterosso, P.C.
Sheila S. Moses
Moses Tax Group, P.C.
Mohamed Mostafa
EY
Edwin R. Muenzner
Edwin R. Muenzner, CPA
Stephen A. Musante
Musante & Musante, CPAs
Alan J. Nathan
Nathan Accounting Group
Katherine M. Patnaude
PKF O'Connor Davies, LLP
Paul J. Piasecki
Piasecki & Company, CPAs, LLC
Michael P. Piergallini
Evans Insurance Agency
Samuel H. Pilch Jr.
Teresa S. Polley
Terri Polley Consulting
Dennis J. Ramey
D.J. Ramey & Associates, P.C.
Brian P. Reilly
Travelers
Alan M. Rothstein
Asset Strategies, Inc.
William J. Saas
Saas Kirwan Associates
Edward J. Schechter
Berkow, Schechter & Company LLP
Wayne E. Schulz
Schulz Consulting LLC
John D. Shaw
Mason, DiMarco & Shaw, P.C.
Jay Bryan Sheehy
Kamco Supply Corporation of New England
George R. Sinnamon
Sinnamon & Associates, LLC
William D. Stout
University of Louisville
Francis X. Tirelli
Finaxstrure Associates LLC
Robert A. Vance
Robert A. Vance, CPA
James S. Viola
Ralph A. Volpe III
Walter J. Wiacek
Fenway Partners, LLC
Mark M. Wynnick
Weinshel, Wynnick & Associates, LLC
Michael A. Ziebka
Budwitz & Meyerjack, P.C.
Carrie A. Zimyeski
Zackin Zimyeski Sullivan, LLC