Premier Membership Contribution
In response to member requests, we have provided an option to add $100 or more to your membership dues amount to support the CTCPA as we move forward together. In return, Premier Members will be recognized in CTCPA communications throughout the coming year.
---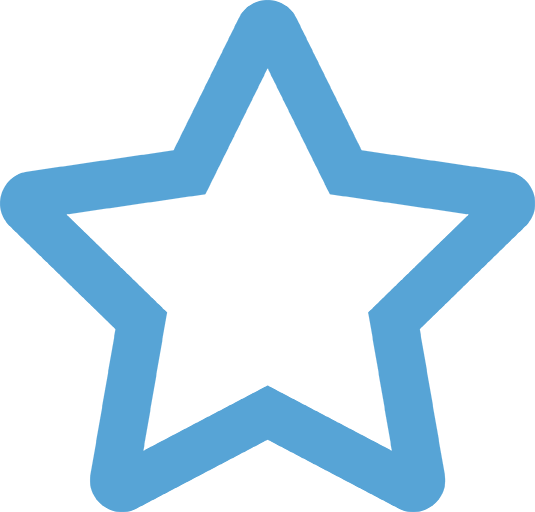 Thank you to these 2020 Premier Members for their commitment to help CTCPA stay strong today and into the future.
Joel Altobello
Square10 Solutions LLC

Lawrence W. Baldyga
Lawrence W. Baldyga & Co., P.C.

John A. Barbosa Jr.
John A. Barbosa Jr., CPA
Anthony F. Beatman
Amore and Beatman CPAs, LLC
Marie L. Benedetto
Innovative Business Solutions

Kyle S. Biddick
Adams Samartino & Co. P.C.
Mark A. Burns
Diversified Financial Solutions, PC
Tammy L. Burrell
Tomasella, Schlitter & Burrel P.C.

Paul A. Caiafa
Caiafa & Company, LLC
Sandra D. Callanan
CironeFriedberg, LLP
Heather L. Capalbo
Heather L. Capalbo, CPA

Girish Chokshi
Chokshi, Mund, Raczkowski, PC

Anthony W. Cirone Jr.
CironeFriedberg, LLP

Alan J. Clavette
Clavette & Company, LLC
Dennis W. Cole
Beers, Hamerman, Cohen & Burger, P.C.
Katherine A. Donovan
Whittlesey
Sean M. Donovan
Sean M. Donovan, CPA
Ellen M. Essman
Ellen M. Essman, CPA

Louis W. Figliuzzi
Louis W. Figliuzzi

Charles J. Frago
Wolf and Company P.C.
Peter R. Fusco Sr.
O.F. Mossberg & Sons, Inc.
Steven Gagnon
Joseph A. Greco
Better Books, Ltd.

Joseph J. Hanggi Jr.
Hanggi & Company CPAs, LLC
Sandra G. Harrison
Sandra G. Harrison, CPA, LLC

Timothy P. Hedley
Fordham University, KPMG (retired)
Alan B. Igdalsky
Igdalsky & Co., CPAs

Hope M. Igdalsky
Igdalsky & Co., CPAs
Milton B. Ignatius III
Milton B. Ignatius, CPA
Michael P. Jodon
CironeFriedberg, LLP
Michael P. Jordan
Andersen
Daniel R. Kaufman
Nathan Accounting Group

Bradley D. Kronstat
Kron Consulting

Edward Lemkin
Edward Lemkin, CPA

Justin M. Liskiewicz
Justin M. Liskiewicz CPA LLC

Frank M. Loehmann Jr.

Michael G. Maksymiw Jr.
Marcum LLP
Susan A. Martinelli
RSM US LLP

Robert Stephen Matfess
Robert Matfess & Co., P.C.
Joseph W. Mooney
The Connecticut Hospice, Inc.
David Moseman
CironeFriedberg, LLP

Sheila S. Moses
Moses Tax Group, P.C.

David C. Mulhall
LPL Financial Services
Stephen A. Musante
Stephen A. Musante, Jr., CPA

Richard J. Papscoe Jr.
Weiss, Papscoe & Co. LLC

Dawn R. Parker
Dawn R. Parker, CPA
& Associates
Uday K. Patel
Uday Patel, CPA

Katherine M. Patnaude
PKF O'Connor Davies, LLP

Richard W. Paukner
Richard Paukner &
Associates LLC
Lisa V. Peabody
Lisa V. Peabody, CPA, LLC

William R. Peck
William R. Peck, CPA

Teresa S. Polley
Edward J. Przybysz
Edward J. Przybysz, CPA
Brian P. Reilly
Travelers
Leonard M. Romaniello Jr.
Lenkowski, Lonergan & Co., LLP
Jerry Rosenband
Jerry Rosenband, CPA, P.C.

William J. Saas
Saas Kirwan Associates
Steven J. Samela
Steven J. Samela, CPA
Robert E. Sampieri
Robert E. Sampieri, CPA
Robert J. Schless
CironeFriedberg, LLP
Teja N. Shariff
Shariff & Company

John D. Shaw
Mason, DiMarco & Shaw, P.C.

Jay Bryan Sheehy
Kamco Supply Corporation
of New England

Jeffrey C. Solomon
Marcum LLP

William D. Stout
University of Louisville

Sarah Stover
Edwin R. Muenzner, CPA
Karen B. Stronk
Karen B. Stronk CPA LLC
Brian Andrew Sutton
Brian A. Sutton, P.C.
Francis X. Tirelli
Finaxstrure Associates LLC
Tracey P. Toner
Moses Tax Group, P.C.
Michele M. Torres
Global Atlantic Financial Group
Pamela Walsh Torsiello Pamela Walsh Torsiello, CPA
William H. Van Alstyne
CironeFriedberg, LLP
Robert A. Vance
Robert A. Vance, CPA
James S. Viola
Ralph A. Volpe III
RSM US LLP
Katherine L. White
Moses Tax Group, P.C.
Mark M. Wynnick
Weinshel, Wynnick & Associates, LLC
Karen L. Zeilnhofer
Deloitte
Catherine Zeiner, CMA
YWCA Hartford Region
Michael A. Ziebka
Budwitz & Meyerjack, P.C.
David M. Zieff
CironeFriedberg, LLP