CTCPA's Guide to Connecticut CPA Employers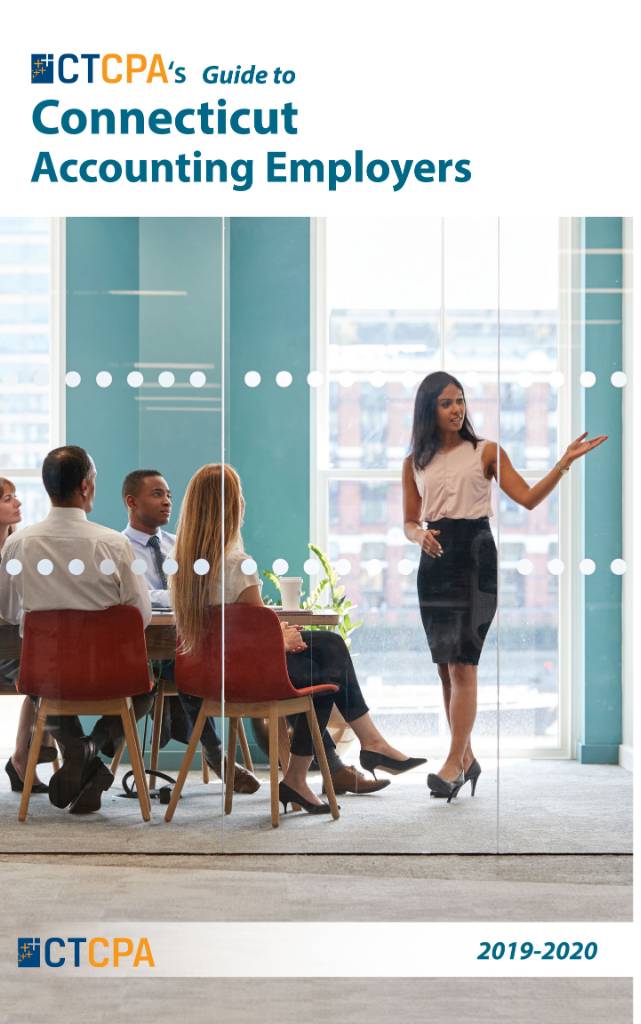 Ever wish you had a list of more than 30 accounting employers in Connecticut, with details about company culture, benefits, contact details, and more?
We've got it all in one place in CTCPA's Guide to Connecticut Accounting Employers!
This collection of employer resumes and practical "how-to" information, published annually in September, is designed to help college career counselors, students, recent graduates, and other individuals find accounting career opportunities in Connecticut. The Guide is provided to four-year and two-year accounting departments and career service offices around the state and appears on the CTCPA website, and each CTCPA student member receives a copy.