Susan Martinelli of RSM US LLP Honored with CPA Society Leadership Award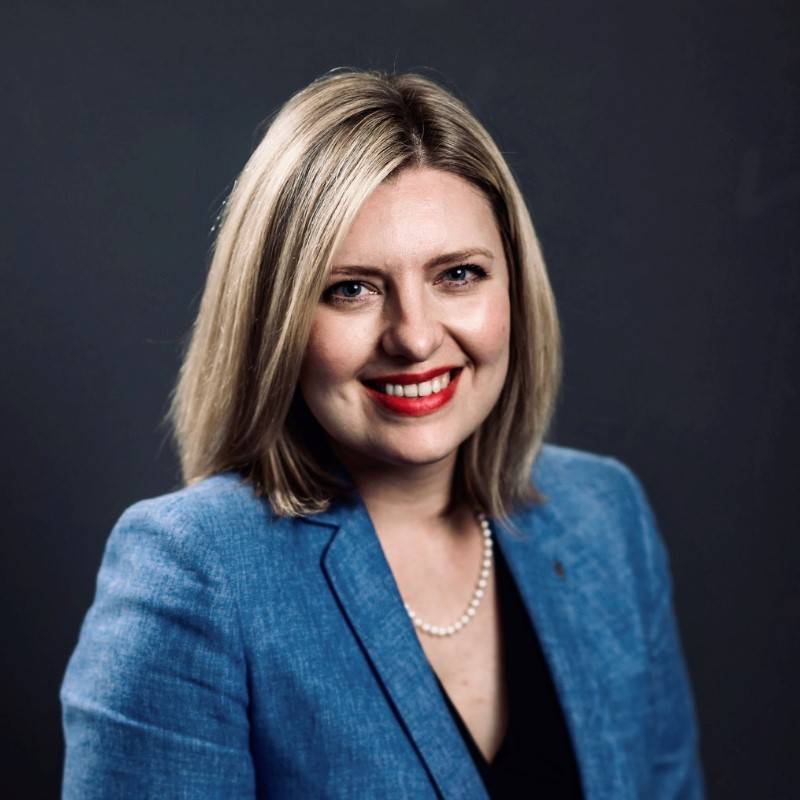 The Connecticut Society of Certified Public Accountants (CTCPA) honored Susan A. Martinelli, CPA of Southington with the 2022 Jack Brooks Leadership Award recently at the CTCPA Annual Meeting.
The Jack Brooks Leadership Award was created in 2011 to memorialize the inspiration, dedication, and drive for accomplishment that defined former CTCPA Executive Director Jack Brooks.
Susan was honored for her dedicated service to the CTCPA and the finance and accounting community. A well-respected, engaged, and passionate member of the profession, Susan is the managing partner of the Hartford office of RSM US LLP.
Susan served CTCPA as chair from 2018-2019. Her term was marked by a focus on engaging new members and leading the organization in adapting to new technologies. She has also served the CTCPA as chair-elect, treasurer, a Board of Directors member-at-large, an Advisory Council member, and a member of the Financial Institutions and Investment Committees. She currently serves as a Connecticut member of the American Institute of CPAs (AICPA) Council.
Susan has served as a mentor, career advisor, and role model for countless employees over her tenure, encouraging the next generation of CPAs to become involved in the profession. In 2020 Susan was honored at the inaugural CTCPA Women awards program with a Distinguished Service Award for her impact on those around her. Her nomination indicated that current and former colleagues constantly say that working for her was a privilege that helped shape them into the professionals they are today. Susan maintains a high level of professionalism while at the same time being extremely approachable.
Susan leads and actively participates in various firm initiatives, task forces, and quality related roles at RSM US LLP on both a local and national level. She is a member of several of RSM's employee network groups, including Family First, whose mission is to foster an inclusive and supportive culture for working families and caregivers, and STAR, whose mission is to exercise and promote stewardship and teamwork, resulting in advancement and retention of RSM's women. Susan was also recognized by RSM in 2018 as the STAR Partner of the Year and is also the Connecticut executive sponsor of the local Multicultural employee network group. She also volunteers in the community on various boards and charity events for the profession and for the betterment of students, families and children.
Susan holds a BS in Accounting from Central Connecticut State University and an MS in Accounting from the University of Connecticut School of Business.
The Connecticut Society of CPAs is celebrating more than a century of service to membership and community alike. Formed by nine CPAs in 1908 at New Haven's Union League Club, today CTCPA has a current membership of almost 6,000 individuals in public practice, business and industry, government, and education. Its function is to advocate on behalf of the accounting profession, foster a professional community among CPAs, and provide continuing education opportunities as well as a comprehensive peer review program and a variety of membership services for CPAs in Connecticut.
# # #