CTCPA Members Celebrate Black History Month, Black CPA Centennial
By Caitlin Bailey O'Neill
Twenty-five years after the first CPA certificate was granted in the United States, John W. Cromwell, Jr. became the first black CPA.
This year marks the 100th anniversary of that achievement, and a campaign from the American Institute of Certified Public Accountants, Diverse Organization of Firms, Inc., Illinois CPA Society, National Association of Black Accountants, Inc. (NABA), and National Society of Black CPAs, Inc. aims to honor the past, celebrate the progress, and build the future.
While diversity, equity, and inclusion efforts have been making strides in recent years, there is still much work to done. According to NABA, black CPAs account for less than one percent of U.S. CPAs.
In celebration of John Cromwell's achievements and Black History Month, we spoke to several CTCPA members about their experiences as black CPAs.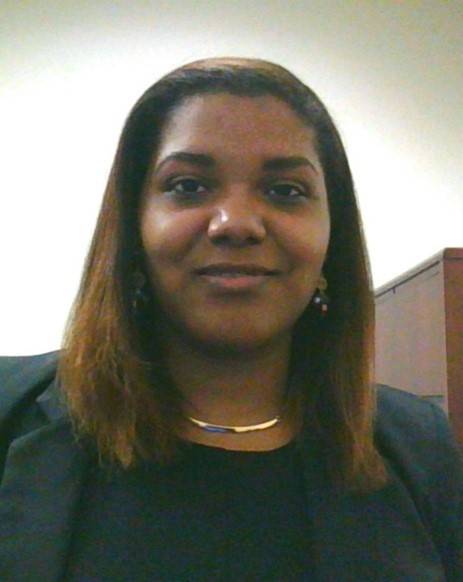 Shanita Booker
Tax Compliance Analyst, The Hartford
Co-Chair of the CTCPA Diversity, Equity, and Inclusion (DE&I) Initiative
How has being black shaped who you are personally/professionally?
Being black has always given me more sense of awareness and empowerment, both personally and professionally. There are times when I wish I didn't have to "see color" and notice that I may be the only person of color in a professional setting, or that I am the only professional in a room full of people of color. Being in my 30's now, I don't always realize either instance right away anymore, but as soon as I do, I remember that I represent something greater than myself.
A stronghold in the black community is that representation matters. Individuals that see someone who looks like them in a position they strive to attain often treat this as a natural encouraging factor. When I was younger, my father, as a social worker wore a shirt and tie every day to work. I had no insight to the accounting or business profession at all as a child, but seeing him dress "professionally" in my eyes every day encouraged me to one day be able to do the same.
Now, as I am around my nieces and nephews, I try to be that encouraging factor they may not get to see every day because I know representation matters. In a professional setting, I do my best to emulate that same representation and encouragement for others because I know how important it is to be a black woman in an accounting and leadership position.
Who is a black leader who's inspired you – and why?
A black leader who has continued to inspire me is Kimberly Reed of the Reed Development Group in Philadelphia. Kim has helped organizations focus and improve their DE&I strategies through trainings, interactive sessions, and focused dialogues. I had the pleasure of attending many interactive sessions and coordinating with her as a keynote speaker for a few college events back in my time in Philadelphia.
Kim has always had an insightful perspective, and the messages and ways she delivers them compel me to strive for better and lead with purpose. She has always been a staple influence in my career, and I am lucky enough to continue to look up to her as a black leader in the community through social media. I am both inspired by and empowered to continue building on my own journey in my career from her example.
What's one message you'd like to share with companies looking to start or improve their diversity/inclusion initiatives?
When looking to improve Diversity, Equity, and Inclusion efforts, it's important to have a concrete purpose and motive that drives the conversations, initiatives, and events. The purpose and motive should steer away from just trying to keep up with other organizations or achieve a certain metric for the year. Rather it should build on the notion of bringing awareness, implementing change, or celebrating milestones that can be recognized over time.
It's important to understand that DE&I is more than just gathering a bunch of people together who have differences. I relate DE&I efforts to the metaphor of "having a seat at the table," which should always strive to recognize and further analyze:
Who is invited to the table,
Who feels encouraged to come sit at the table,
Who feels empowered to have a voice at the table, and lastly
Who feels they are actually being heard at the table, and after leaving the table.
I believe that when DE&I efforts are put forth with concrete purpose and motive, and those questions posed above are analyzed regularly, the result will show that a thoughtful effort was made and continued growth and success will follow for any organization.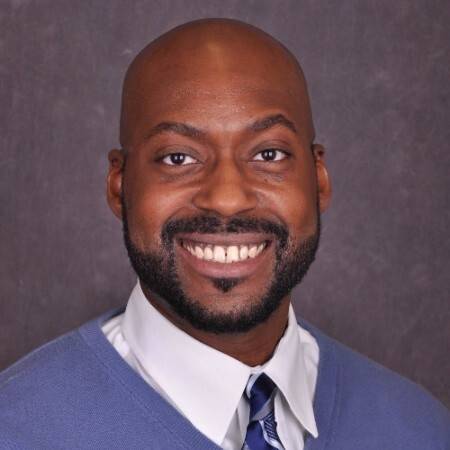 Muhammad Malloy
Senior Tax Associate, CohnReznick
Why is diversity key to the accounting profession and the business community as a whole?
Diversity is key because it promotes inclusion and allows access to an array of talent. In addition, diversity is the key to greater representation of African-Americans and other minority groups in the accounting profession and business community. Greater representation leads to increasing the number of African-Americans/minority groups in leadership roles which, in turn, can lead to inspiring the next generation to pursue a career in accounting or business. Lastly, studies have shown that diversity is profitable – we all know this is key as well.
How has being black shaped who you are personally/professionally?
Being African-American in America comes with challenges. Over the past year, one of those challenges came to the forefront: racial inequality. The senseless killing of George Floyd and other African-Americans demonstrated the complete lack of value for African-American lives. These terrible events inspired me to march for the first time last summer in downtown Hartford.
My dad taught me at an early age that some people will treat me differently solely because of the way I look, and that it was my job to never let how people treat me define who I am as person. I always make it a point to showcase my character when meeting people personally and professionally; this is because I only want to be judged by my character.
My dad also taught me to always know your history. This meant understanding the struggles and sacrifices those before me made in order for me to have the opportunities I have today. Being an African-American CPA today means I'm benefiting from those struggles and sacrifices of my forefathers. All of this has shaped me to always maximize every opportunity that comes my way.
Who is a black leader who's inspired you – and why?
Muhammad Ali inspired me, not solely because he was the greatest boxer and trash talker! He inspired me because of his integrity and work ethic. Ali saw the war in Vietnam as unjust and took issue with fighting for a country that didn't value people that looked like him. He refused to be inducted into the armed forces and suffered the consequences. Those consequences were prison, being stripped of his title, and being fined and banned from the sport he loved for three years. His willingness to stand for his beliefs and accept the consequences for doing so is the definition of integrity to me. He showed his resiliency by overcoming those consequences and reclaiming his position in the world of boxing.
As for his work ethic — I think if you look at his career, it's self-explanatory. His work ethic inspires me to work hard to be the greatest version of myself.
What's one message you'd like to share with companies looking to start or improve their diversity/inclusion initiatives?
One message I like to share with companies regarding improving their diversity/inclusion initiatives is that a goal of their initiatives must be to increase the promotion and retention of minorities to executive leadership roles. Doing so will increase representation within their companies, which I believe will be important to minority individuals looking to start careers at their companies.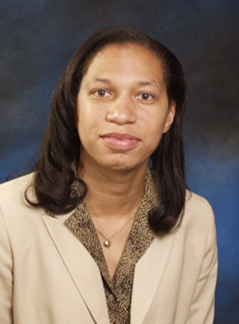 Avril Stephens
Audit & Assurance Managing Director, Deloitte & Touche LLP
Why is diversity key to the accounting profession and the business community as a whole?
In the United States, it took 44 years to get the first 100 black CPAs (1921-1965). In 1969, the year that I was born, nine African-Americans met in NYC to discuss the unique challenges and limited opportunity they faced in the accounting profession, which led them to form the National Association of Black Accountants. In that year, there were 136 African-American CPAs out of 100,000 in the United States.
In 2020, less than 1% of CPAs (approximately 650,000) are black, and that has not changed in 40 years. In order to meet the needs of our clients and to remain competitive globally, we all must do better. Many studies have shown that diversity, including gender and ethnic diversity, are correlated with profitability. People in diverse environments bring together ideas and experiences of other cultures and allows one to benefit from different perspectives and problem-solving approaches and leads to investments and innovations.
How has being black shaped who you are personally/professionally?
I would say that the values and work ethic instilled in me as a young girl by my mother and grandmother shaped who I am personally. Knowing who I am, being proud of my West Indian heritage and culture, and being rooted in faith has shaped me professionally. I have had some wonderful mentors and sponsors throughout my career.
I also recognize that many have not attained the level of success that I have in the profession; as a result, I serve as a role model for those who follow and I have a responsibility to provide opportunities for others like me to join and succeed in this profession.
Who is a black leader who's inspired you – and why?
I am inspired by Maya Angelou, whom I had the great honor to meet before she passed. She was a person who spoke truth to power and who demonstrated undeniable personal strength. Two of my favorite quotes and words by which I live are:
"When someone shows you who they are, believe them the first time."
"You may not control all the events that happen to you, but you can decide not to be reduced by them."
― Maya Angelou
What's one message you'd like to share with companies looking to start or improve their diversity/inclusion initiatives?
First, start with a recognition of where you are today. Diversity, Equity and Inclusion requires leaders who are willing to be intentional, transparent, and who hold themselves and others accountable. There is no easy fix and not everyone will be willing to come along on the journey. It is imperative that they do not derail the journey.