Becoming a CPA in Connecticut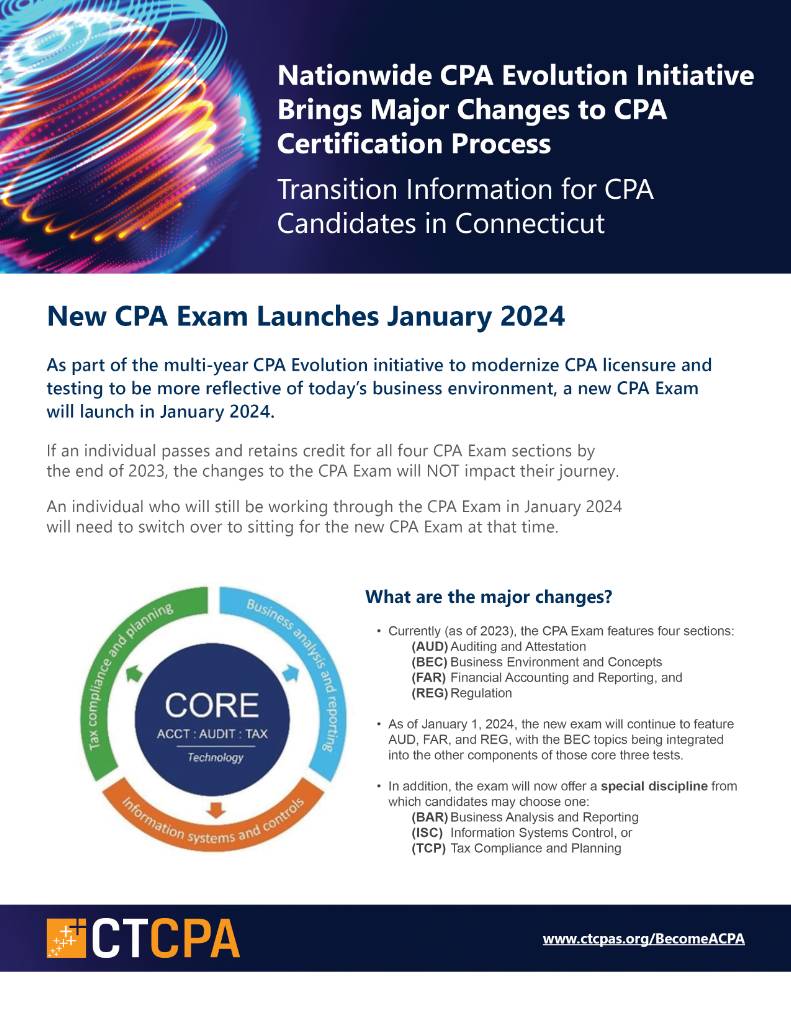 New CPA Exam Transition Information and Credit Retention Guidelines Released for Connecticut Candidates
As part of the multi-year CPA Evolution initiative to modernize CPA licensure and testing to be more reflective of today's business environment, a new CPA Exam will launch in January 2024.

If an individual passes and retains credit for all four CPA Exam sections by the end of 2023, the changes to the CPA Exam will NOT impact their journey. An individual who will still be working through the CPA Exam in January 2024 will need to switch over to sitting for the new CPA Exam at that time.
We've updated our comprehensive transition guide to include recently released Connecticut guidelines regarding CPA Exam credit retention relief for exam sections taken during the COVID pandemic, the CPA Evolution transition credit extension, the new 30-month testing window, and more. The transition guide also includes NASBA's latest 2024 test administration schedule and score release timeline.
Download the transition guide.
Learn about Connecticut's new 30-month CPA Exam testing window
Download Connecticut's four directives regarding CPA Exam credit retention.