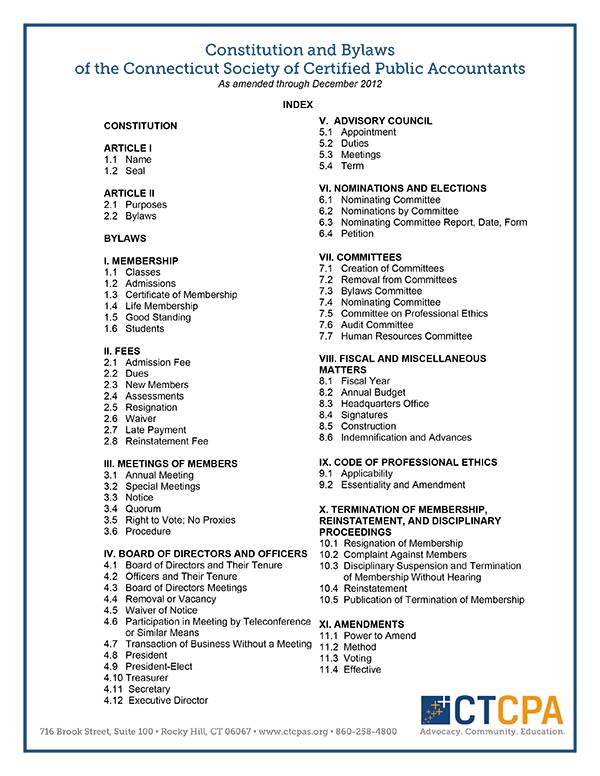 Constitution and Bylaws of the Connecticut Society of Certified Public Accountants
As amended through July 2021.
Download the CTCPA Bylaws.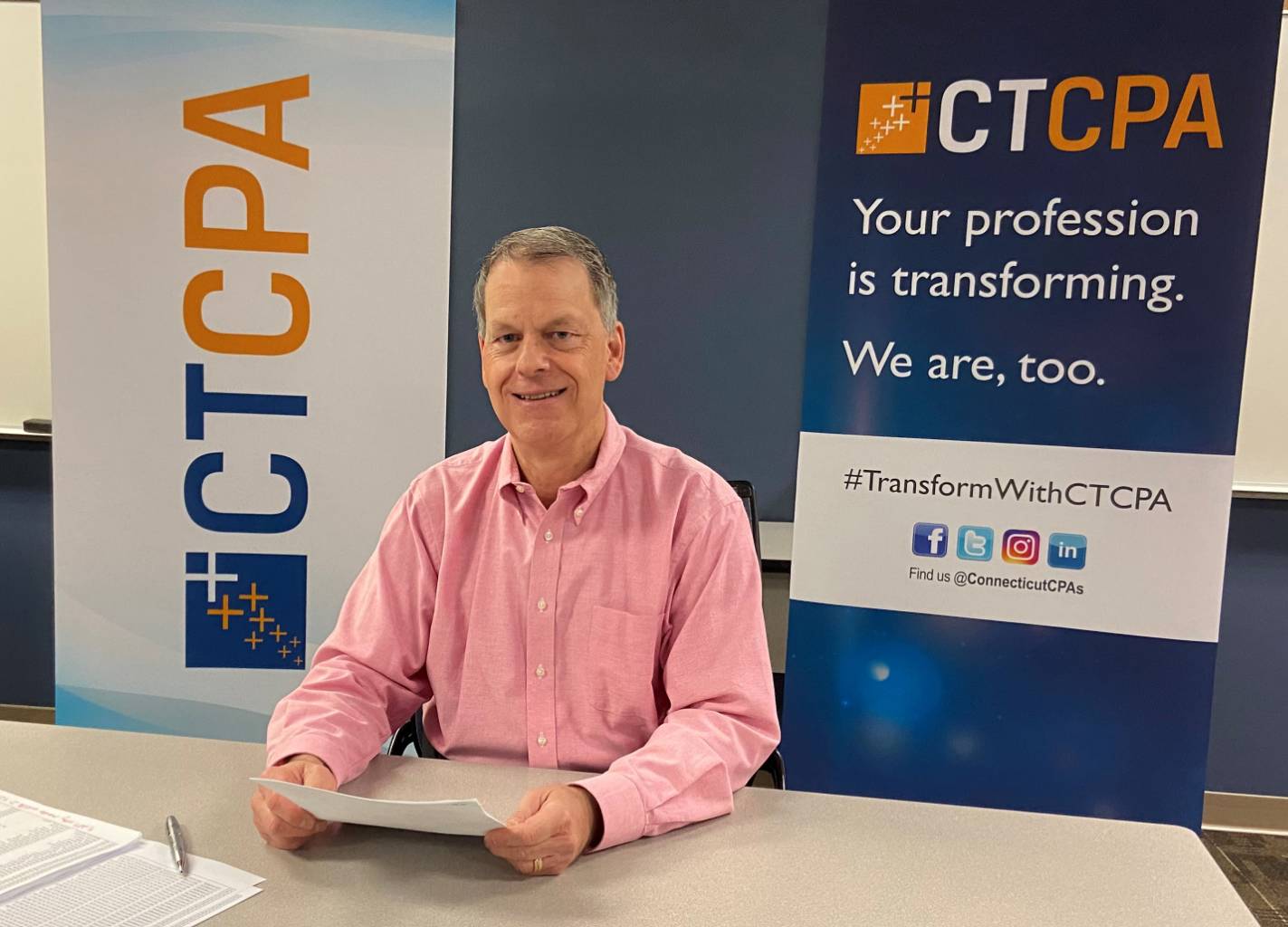 Members Pass All Five Bylaws Proposals

CTCPA voting members (Certified and International) voted this summer on five proposals designed to modernize our organization's membership and leadership structures and bring us in line with today's professional environment.
The Bylaws Committee and the Board of Directors both fully supported and recommended that the membership vote in favor of the proposed amendments.
The votes were certified by CTCPA Secretary Mark Wynnick of Weinshel, Wynnick & Associates, LLC, pictured at left at a meeting called for that purpose at the CTCPA office in Rocky Hill on July 1, 2021.
"I would like to personally thank each and every individual who took the time to participate in the voting process," Mark said. "We as an organization can only move forward with the support and involvement of our members."
CTCPA President Brian Reilly of Travelers agreed. "The passage of these proposals shows that our members understand the importance of continuously evolving as an organization in order to successfully and sustainably move into the future," he said.
Per the bylaws, for an amendment to pass, the vote must carry a two-thirds favorable majority. Each of the proposals carried with a significantly higher percentage.
Look for more as we implement these changes in the months to come.