Meet Alina Macchia – CTCPA Women's Awards Women to Watch Winner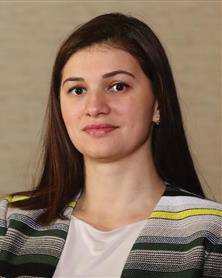 Alina Macchia
Deloitte & Touche LLP
Alina is an Audit & Assurance Senior Manager at Deloitte & Touche LLP ("Deloitte"), with more than 11 years of experience serving large public and private clients within Deloitte's financial services group in Connecticut. She specializes in the banking and capital markets and investment management industries. In addition, she is active in many other activities such as facilitating technical trainings, serving as a coach to several mentees, and co-chairing Deloitte's Talent Advisory Council in Stamford.
What inspired you to pursue the CPA career path?
I chose accounting because of the diverse opportunities that exist throughout a career in accounting, even when just starting out. I've been fortunate to take advantage of many of these opportunities, both through client service and working in Deloitte's national office. It's been great to work with strong mentors, other professionals, and clients who have helped me grow.
What professional accomplishment are you most proud of?
I am proud that in addition to my client service responsibilities, for three years I held a role in Deloitte's National Office Monitoring Group, supporting engagement teams undergoing PCAOB broker-dealer inspections.
What is your next major goal?
My next goal is to become a leader at Deloitte & Touche LLP and in the profession and to continue to make an impact that matters for both our profession and in the marketplace.
What is your favorite thing to do outside of work?
I like to spend time with my husband and two daughters. We love to travel and enjoy beach vacations.