Kaitlin Librizzi, CPA of Farmington Receives CTCPA Women to Watch Award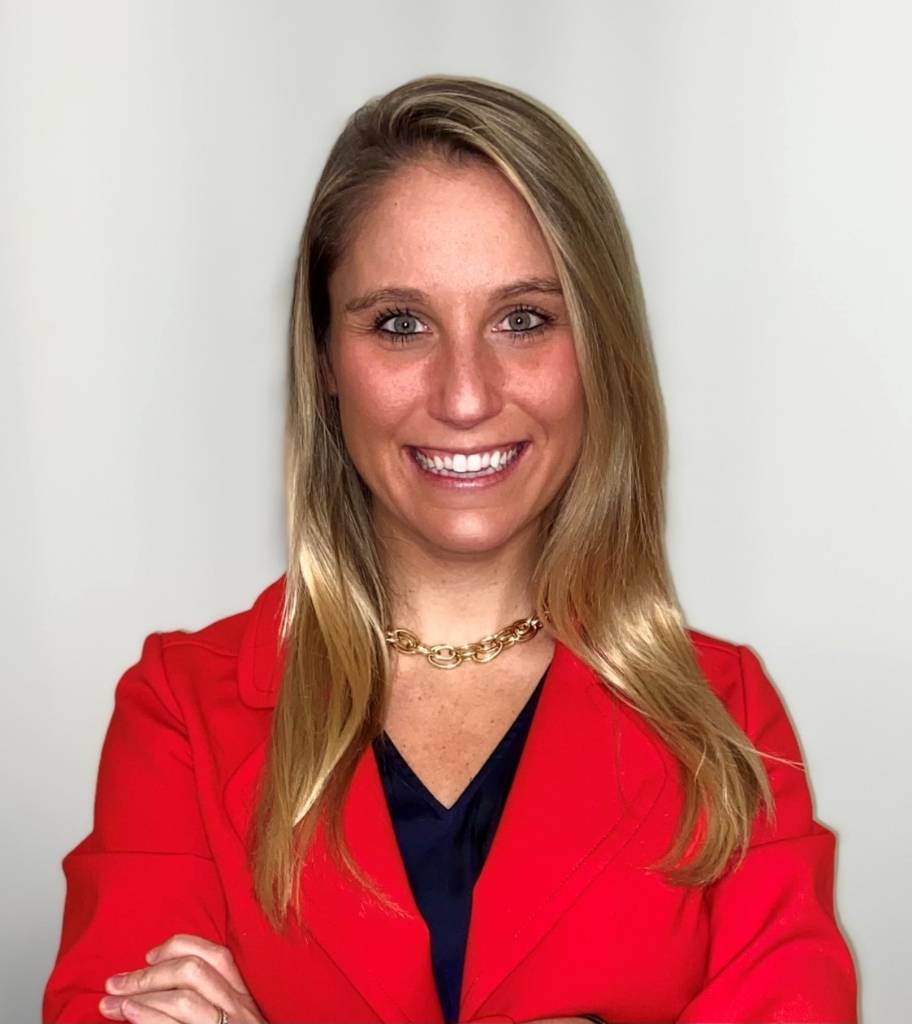 (Rocky Hill, CT) – Kaitlin Librizzi, CPA of Farmington recently received the 2022 CTCPA Women to Watch Award from the Connecticut Society of CPAs (CTCPA). Librizzi, an Assurance Senior Manager in EY's Financial Services Office in Hartford, was one of seven women honored during the January virtual celebration recognizing excellence in leadership and management in the accounting profession.
A rising star at EY, Librizzi is a top performer in the Insurance Assurance practice, having led her team through the largest health insurance acquisition in history between CVS and Aetna. "What impresses me the most about Kaitlin is her ability to lead with continuous optimism and positivity," said John Mallin, a Partner at EY who submitted the nomination along with his peers. "Kaitlin is simply fantastic. I have observed her ability to develop deep relationships with her clients and teams and, notably, that network ranges from new hires to C-suite executives."
Librizzi's experience as a member of the College of the Holy Cross Women's Basketball Team prepared her to balance professional, personal, and volunteer commitments. "We would travel on Tuesdays and Thursdays with a game in between, and then I would have to come back and find a way to catch up on all the accounting work and exams I had missed," she said.
A new working mother of 8-month-old Knox, Librizzi is dedicated to the advancement of women in the profession, often sharing strategies and tips to achieve work-life balance. She serves as co-chair of the EY Connecticut Professional Women's Network and is a driver of diversity, equity, and inclusion initiatives in the Hartford office. "Kaitlin is an enthusiastic leader who sets an excellent example for the young women (and men) in our firm," Erin Murphy, Partner at EY.
Since high school, Librizzi has loved accounting, especially challenging fact patterns and transactions. "The accounting profession provides young professionals with so many different opportunities. Accountants have a seat at the table when companies are making their most strategic business decisions. I encourage young professionals to embrace challenges, lead with empathy, and always assume positive intent of their teammates. No day is like the other in accounting, but that's the best part of being a CPA!"
Her strong work ethic and grit is modeled after her parents, who always worked hard to achieve success in their hometown of Springfield, Pennsylvania. Active in the Hartford business community, Librizzi serves on the Audit and Finance committees of The Hartford Stage as part of its Stage One young professionals mentorship program, as well as on the EY Hartford People Advisory Board, where she is an integral part of the COVID planning team and EY's New Way of Working initiatives.
# # #