Kathy Belfi, CPA of Bristol Receives CTCPA Women Distinguished Service Award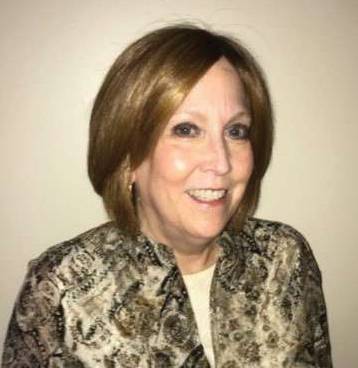 (Rocky Hill, CT) – Kathy Belfi, CPA of Bristol recently received the 2022 CTCPA Women Distinguished Service Award from the Connecticut Society of CPAs (CTCPA). Belfi, the Director of Financial Regulation at the Connecticut Insurance Department, was one of seven women honored during the January virtual celebration recognizing excellence in leadership and management in the accounting profession.
At a young age in Farmington, Belfi witnessed the strong work ethic of her mother, a bookkeeper with the state, and her father, an entrepreneur. "I thought if I had an accounting degree I could do anything I wanted to do," she said.
In the early 1990s she joined the audit department with the State of Connecticut and worked her way up to become the Director of the Financial Regulation Division, where she is responsible for the financial solvency oversight of some of the most complex Property and Casualty, Life and Health insurers in the world.
While Belfi has overcome unexpected life challenges, the cancer survivor has made it her calling to mentor young female accounting professionals and encourage them to use their creativity and be confident and vocal with their ideas.
Belfi leads a staff of 60 individuals, including CPAs, financial analysts and examiners, legal, and other support professionals, whose collective work is a critical part of the Department's mission. "I love working for the state because I am giving back through consumer protection," she said. "The talent pool here in Connecticut has always been exceptional. I was able to hire more than 10 new employees during COVID."
Developing national policy to regulate insurance, Belfi has served on 20 National Association of Insurance Commissioners (NAIC) working groups, several which she chaired. In 2013, she was nationally recognized as a co-recipient of the NAIC's Robert Dineen Award for outstanding contributions to state insurance regulation and advancement of the insurance regulatory profession. Five years later, she was honored by the AICPA with the National State Government Impact Award for her leadership role in creating efficiency, effectiveness, and innovative service delivery.
In 2020, Belfi took on the role to lead the Division through the unprecedented COVID-19 crisis. She oversaw the work-from-home program for Division employees, ensuring critical functions continued. Looking forward to retirement in the near future, Belfi plans to volunteer with hospice, and will continue to seek peace and comfort through nature hikes once her broken ankle has healed.
# # #