Meet Amber Moore, CPA – CTCPA Women's Awards Women to Watch Winner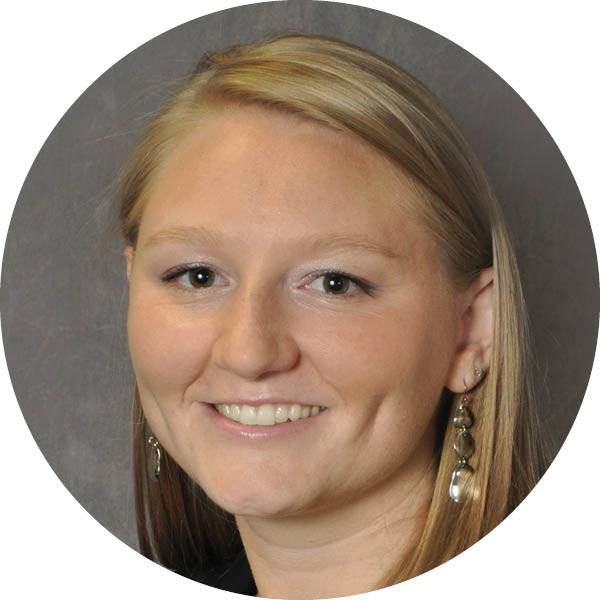 Amber Moore, CPA
Goldblatt Bokoff LLC
Amber is a partner with Goldblatt Bokoff, providing tax, assurance, and advisory services to small to mid-size businesses as well as handling many of the firm's internal technology needs. Amber has served the CTCPA as Advisory Council Chair, a member of the Board of Directors, and Technology Committee Chair.
On a day-to-day basis, Amber also tries to be a mentor to the rest of the team and an example of someone who can balance work and home life. "I think it is very important that we don't just talk about it in hypothetical situations, but actually demonstrate that you can in fact do both!" she said.
What inspired you to pursue the CPA career path?
My interest in accounting started in high school when I took a basic accounting course and found that it was something that came naturally to me and I actually enjoyed. I went on to major in accounting at UConn and obtain my CPA because I started to really see what an accounting degree could offer. I've loved working in smaller firms and really getting to know – and help – our clients in meaningful ways.
What professional accomplishment are you most proud of?
Every accomplishment is a stepping stone and I've been proud of each and every one of them, but I am most proud of being asked to join as a partner of our firm. I aspired to be a partner from the beginning of my career. I looked up to the partners and admired their dedication to the firm and the value they provided to our team as well as our community and clients. When I was asked to be a partner, it helped me to realize that I, too, exhibit these characteristics while also raising a family. It gave me confidence to know that I could be successful in both roles – a CPA as well as a mother.
What is your next major goal?
Now that I am a partner in the firm, I have big shoes to fill. I want to continue to grow the firm in a way that encompasses our core values while also bringing new ideas to the table and expanding what we have to offer to our clients. It is important that with all the changes in the accounting profession, we continue to stay up to date and relevant. Working with our team to allow them to grow within their own professional goals while also building the firm as a whole is essential.
What is your favorite thing to do outside of work?
I love to just spend time and relax with my family and friends. With two young children, we are always on the go and balancing their various activities, so we don't have much down time. When we do, I enjoy getting outside or doing some kind of fun family activity. I also enjoy giving back to my local community and volunteering as much as possible with my children's sports organizations, their school, and the local chambers. While I don't get to do it often, I also enjoy baking and cake decorating.