DRS Commissioner's Column: August 2021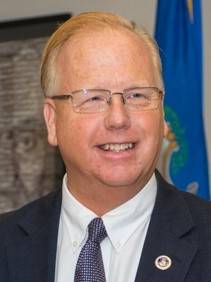 August 2021
Thank you again for the opportunity to report on current initiatives here at DRS. I hope members are having a safe and healthy summer; we've had a busy one here at DRS.
First, this is a good time to remind members that the DRS website is an excellent resource. Recent guidance can be found via the 'Publications' tab on our home page, and then 'Taxpayer Services Special Bulletin'. Topics include sunset of the state's plastic bag fee and the Back to Work CT program, among others.
Speaking of Back to Work CT, DRS continues to accept online applications for the program, which can provide a one-time, $1,000 incentive payment to residents who transition from unemployment back to the workforce. Thus far, DRS has received more than 5,900 submissions. Governor Lamont has authorized $10 million in CARES Act funding for Back to Work CT - enough for 10,000 recipients - which runs through the end of the year. Learn more about Back to Work CT here.
The DRS is also gearing up for the launch of Phase 2 of our modernization initiative where, in September, additional tax types will be added to myconneCT, the Department's new online tax filing and payment portal. Phase 2 tax types will include business income taxes, insurance taxes, cigarette and tobacco taxes, and motor vehicle fuel taxes. DRS has been calling attention to the Phase 2 rollout via taxpayer mailings and in various stakeholder forums. You can learn more about plans for Phase 2 here.
Finally, August 15-21 marks Connecticut's 21st Sales Tax Free Week, where most clothing and footwear priced under $100 can be purchased exempt from state sales tax. We encourage you to support local businesses, and shop safely. Best wishes!