New President Brings 30-Year History to the CTCPA Leadership Role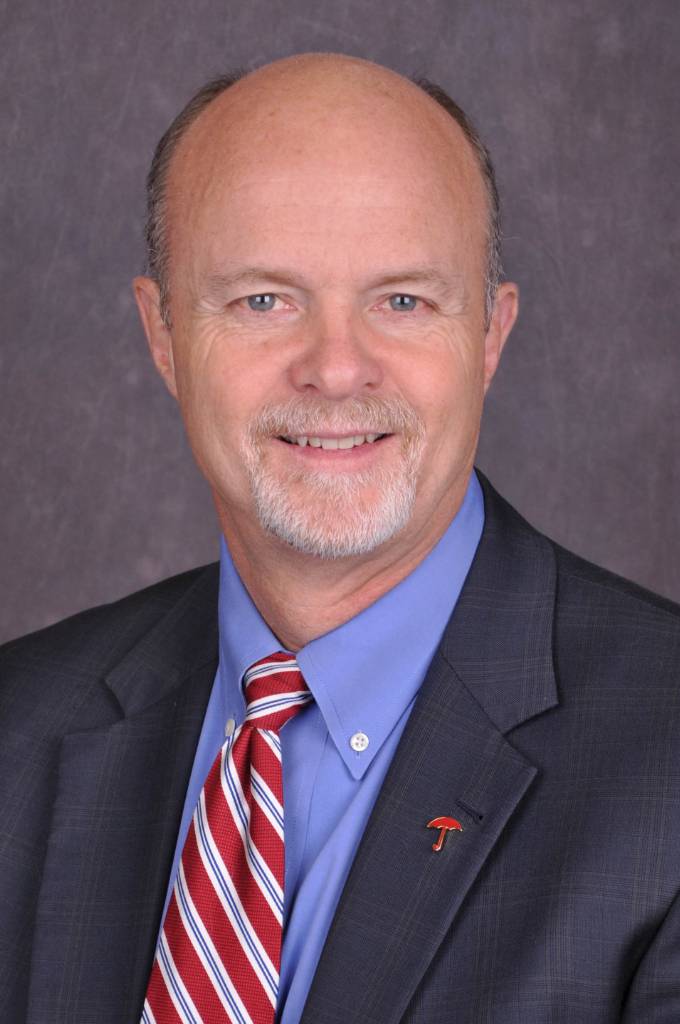 The Connecticut Society of CPAs new President Brian Reilly is looking forward to having thousands of people in his backyard during the third week of June when the Travelers Championship kicks off. Two years ago, Reilly and his wife Anne decided to relocate their home to the TPC River Highlands in Cromwell, where they will be front and center to the PGA action.
This move to the world-renowned course made perfect sense for Reilly, who loves the game of golf and is the Senior Vice President and Chief Auditor at Travelers. As he takes on this new role at the CTCPA, he plans to leverage his experience working with the Travelers board, especially when it comes to assessing and mitigating risk, as well as monitoring progress of strategic initiatives. That together with his work on the non-profit Board of Directors of The Village for Families and Children and 16 years in public accounting position him well for success in this role. No stranger to the CTCPA, Reilly has been an active member for over 30 years, having served as President-elect, Treasurer, a member-at-large of the 40-person Advisory Council, and a member of the Investment Committee.
"I couldn't be prouder to be working with Bonnie Stewart, CEO of the CTCPA," said Reilly, who has been surrounded by influential role models throughout his life including his alma mater University of Connecticut, serving in the United States Navy, working as a partner at Arthur Andersen and as part of the management team at Travelers. "I am impressed with Bonnie's leadership, especially for someone from outside the industry. She has taken the Society to another level with strong outreach across all corners of our state."
While he never imagined himself in the leading role, he is eager for what's ahead with the pandemic hopefully behind us in Connecticut. Reilly said his priorities will center around the CTCPAs sustainability into the future by diversifying revenues, as well as continuing to address ongoing changes in the profession as well as the workplace and the evolving technology needs of members.
"The CTCPA has been a great resource for me over my career and today I have an even greater appreciation for the impact the Society has had on the profession and accounting professionals in Connecticut," said Reilly. "They provide many practice tools, seminars and educational experiences, along with networking for all. This is especially important for our young professionals so they can understand the opportunities in the market and gain the skill sets needed for their career development. It's a great place for people to be engaged early on in their careers."
Reilly has enjoyed his diverse work in accounting, audit, and executive leadership. "A career in accounting is so much more than numbers," he said, adding it's the foundation for all business ventures. "There is no better way to understand business. You need a solid understanding of the financial implications of decisions being made. Accounting drives business models and business models drive performance. Whatever business you are in you need to know the numbers!"
While Reilly admits there is no cookbook for success in the accounting field, he recognizes it takes determination and individual contribution. "Every path is different. The more paths you explore, the more opportunities and the better your network becomes. It is up to each person to decide the industry and type of work that fulfills their ambition. I always encourage young professionals to seek their passion by keeping many doors open and explore by asking questions and observing all that is around them each and every day."
Nearing retirement, Reilly is looking forward to spending more time traveling with Anne, playing with their dog Chloe, and enjoying their growing family, son Matthew and wife Katie, two grandchildren and their soon-to-be third child, and son Michael and his fiancé Ellie.
With a membership of more than 6,000 in public practice, business and industry, government, and education, the CTCPA's mission is to advocate on behalf of the accounting profession, foster a professional community, and provide high-quality professional development opportunities.