DRS Commissioner's Column: March 2021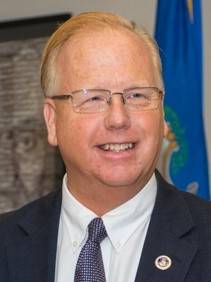 March 2021
I appreciate the opportunity to bring you another update from the Department of Revenue Services (DRS).
On a personal note, I was grateful to receive state House of Representatives approval for nomination as DRS Commissioner on February 24th. As I have said in this and other forums, DRS will be customer- and data-driven, open to solutions, and I'll keep the lines of communication open with valuable stakeholders like CTCPA members.

And of course, it would not be an income tax filing season without a curve ball or two. One recent question we've received is about the federal American Rescue Plan Act's exemption from income of certain unemployment compensation. It may be helpful to keep in mind that the starting point for Connecticut income tax liability is federal adjusted gross income (AGI), and income is taxable (or not taxable) in Connecticut to the extent it is included in federal AGI. With no current modification in statute requiring this new federal exemption amount to be added back on Connecticut's return, the excluded amount would not be subject to Connecticut income tax. The IRS has also provided some context here: New Exclusion of up to $10,200 of Unemployment Compensation.
Finally, aside from warmer weather and accelerating vaccine distribution, there's more to look forward to: March 19 is the scheduled date for the latest easing of pandemic-related business and gathering restrictions, great news that will further stimulate Connecticut's economy and meet pent-up demand. This is a good time to recognize the steady, purposeful work of Gov. Lamont over the past year, as he has helped lead Connecticut back from a year of struggle and uncertainty.
Continue to be safe and wear a mask!
-Mark Boughton, DRS Commissioner