Connecticut CPA Magazine Excerpt - Are You Ready for the 2022 Busy Season?

Complex workloads, staffing and work/life balance, the next pandemic surge, engaging and encouraging your team, pivoting for increased profitability …
Are You Ready for the 2022 Busy Season?

By Donny C. Shimamoto, CPA.CITP, CGMA, Founder and Managing Director, IntrapriseTechKnowlogies LLC
Before we know it, the next tax season or next crunch time will be here, if it ever in fact left. If COVID-19 taught CPAs anything, it's that planning ahead can be priceless, especially when the world is thrust into lockdown.
Think about all the technical solutions that suddenly surged in usage when meeting in person was no longer an option.
An April 2021 report from Statista stated 17% of U.S. employees worked from home five days or more per week before COVID-19, a number that surged during the pandemic to as much as 70% in April 2020, according to Gallup, before leveling out at 58% in September for four months and dropping to 56% in January 2021. The number has dropped every month since, but the Delta variant threatens to halt the decline.
So what can your firm do to be ready for the 2022 busy season? Here are a few ideas from experts:
Invest in accounting automation to reduce workloads.
Identify areas to leverage outsourcing vendors to reduce staffing needs.
Refine technology-based collaboration methods.
Utilize employee engagement software to help improve team performance.

Invest in accounting automation to reduce workloads.
Everyone talks about artificial intelligence (AI) like it's a thing coming in the future, but in reality, there are many accounting tools that already leverage AI. These tools can help with tasks like:
Evaluating the completeness of transactions as part of a month-end close processes;
Identifying anomalous transactions or transactions that vary from expected parameters;
Identifying potentially fraudulent transactions using risk indicators;
Extracting data from a document and inputting it into a system; and
Automating routine transaction processing based on bank feeds or other source data.
And where AI or an integration doesn't fill the gap, you can use Robotic Process Automation (RPA) tools to help extract data, move data between systems, or perform other routine tasks. There are a few RPA tools that have made creating accounting "bots" as easy as recording a macro in Excel.
Identify areas to leverage outsourcing vendors to reduce staffing needs.
One of the larger issues our profession is facing is scarcity of qualified staff. Technology can help to reduce the workload, but we still need people to talk with clients and perform higher-level activities like analytics and problem solving.
Outsourcing can help to address the staffing crunch. Lower-level tasks can be outsourced either onshore or offshore, freeing up your team to work more with clients or to do higher-value tasks.
Historically, offshore resources were seen as not very competent. However, with many large accounting firms (including all the Big 4) having offshore offices now, offshore outsourcing vendors are luring well-trained staff away from these big firms to work for smaller firms where they can have an increased variety of work. So, if you're working with the right outsourcing vendor, you can get some highly qualified staff for less than half of an American entry level staff's salary.
Refine technology-based collaboration methods.
Whether your team is in-office, hybrid, all remote, or offshore, technology collaboration tools have greatly improved in functionality and ease of use. In our accounting space, these vary from client portals, workflow management software, or even general technologies like Microsoft Teams.
Because you can't manage by walking around anymore, you need to adopt better collaboration tools that enable you to not just meet with people remotely, but also see what work has been assigned to them, their progress on the work, and what they've completed. A good workflow tool will also help you to see where bottlenecks are – enabling you to proactively reassign work to meet deadlines.
Utilize employee engagement software to help improve team performance.
In the end, though, if the pandemic has taught us anything, it's that people really are our most important asset. Turnover can cost thousands in recruitment, training, and lost time. That's if you can even find someone who wants to work for your firm. Change is also hard for everyone, and all the items above involve enacting change.
Luckily, employee engagement software has come to the fore to help you keep a better pulse on your teams and drive improved performance. This software helps you track how your team is feeling, enables you to remotely express gratitude to team members, and allows you to see which team members are thanking others. They can also provide a structured way to manage and provide regular feedback to both in-office and remote team members.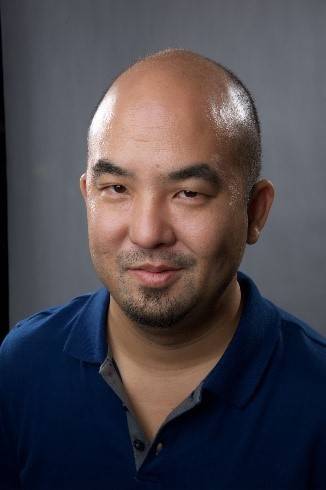 Donny Shimamoto, CPA.CITP, CGMA is the Founder and Managing Director of IntrapriseTechKnowlogies LLC, an advisory-focused CPA firm specializing in innovation acceleration and organizational development for small businesses, middle market organizations, and nonprofits. Donny is a recognized thought leader and educator in the fields of accounting technology, IT risk management, and performance management.
His dedication to helping accountants and organizations strategically leverage technology while proactively managing their business and technical risk is paramount.​
He can be reached at 628-222-3511 or donny@intraprise.us.