CTCPA Presents at Sacred Heart's MSA Orientation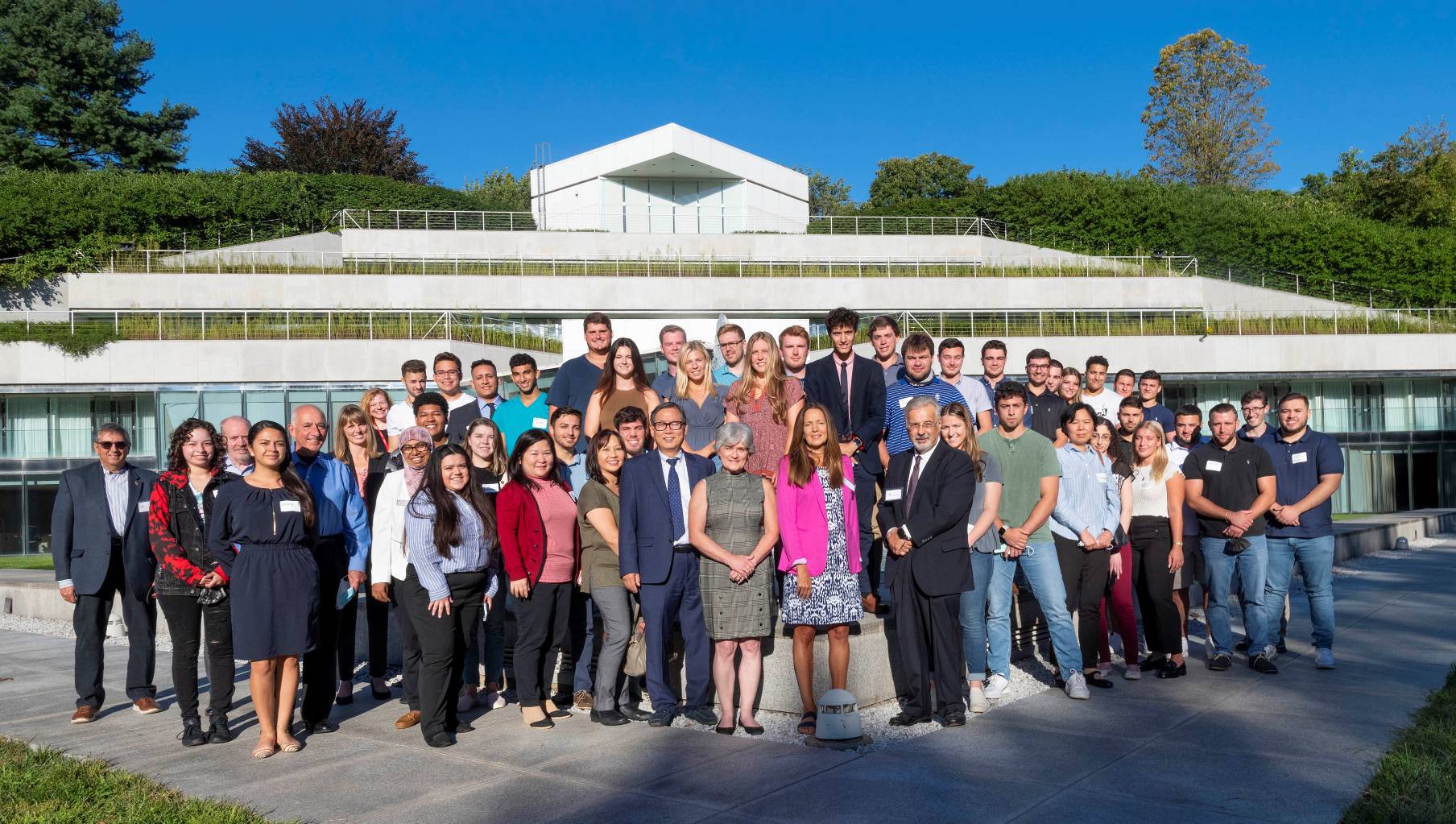 CTCPA Membership Director Cindy Panioto (pictured bottom row, center) joined the Sacred Heart University MSA Orientation on September 3, with the class and faculty!
Since the last semester of the program discusses studying for and taking the CPA Exam, Cindy was invited to share her knowledge on the importance of becoming a CPA and what the CTCPA offers its members throughout their careers.
Professor Dr. Shim stands to the left of Cindy; keynote speaker Christine Oliver of Deloitte and professor Danny Pannese (both CTCPA members) stand to Cindy's right.